Watching someone you love succumb to addiction is one of the most heart-breaking things that you can experience. Drug and alcohol addiction can wreak havoc on a persons life, leading to all manner of issues – including health deterioration, problems with maintaining relationships, and neglecting to take care of themselves.
If someone that you care about has been struggling with drug addiction or alcohol abuse, getting them to enter rehab can be incredibly difficult. In this article, we're going to talk about whether you can force someone into rehab in the UK, and what steps you can take to encourage a loved one to seek addiction treatment.
Can you make someone go to rehab against their will in the UK?
From a legal standpoint, you cannot force someone who is over the age of 18 into a rehab programme. Certainly, if your child is under 18, as their legal guardian you can make the decision for them, however, there are more appropriate ways to make it happen (which we will cover shortly). As for adults over 18, the decision is theirs and theirs alone and as such, there is no way to get them into drug rehab against their will.
The real question should be not whether you can force someone into rehab against their will, but whether you should.
In order for alcohol rehab and/or drug addiction treatment to work, the most critical aspect is the friend or family member and their willingness to take part. Successful recovery can only truly take place when someone wants to be helped and not when it is being forced upon them.
Why your loved one doesn't want help
One of the main reasons why family members or friends suffering from drug abuse don't want your help is because they haven't yet come to terms with the fact that they have a problem. Before you can successfully convince someone into drug and alcohol treatment centres, first they need to recognise and accept their addiction. This can be difficult to do. However, if you educate yourself on the matter, gather as much information as possible, and then broach the subject with them carefully, you may be able to have an honest and constructive conversation about it.
Other reasons why a person might be refusing any help include:
Embarrassment
Not wanting to be a burden on their family members
Mental health issues (depression and feelings of hopelessness)
What do you do when someone won't go to rehab?
So, what do you do if someone that you love won't go to rehab? The important thing is not to panic. Just because they are unwilling now it doesn't mean that they are a lost cause. There are a number of steps that you can take in order to nudge a loved one into private addiction treatment.
The key is to make them feel like entering a treatment centre is their idea. In order for the most successful recovery to take place, the participant must be willing. Here are some tips on how to safely and successfully convince someone to go to rehab…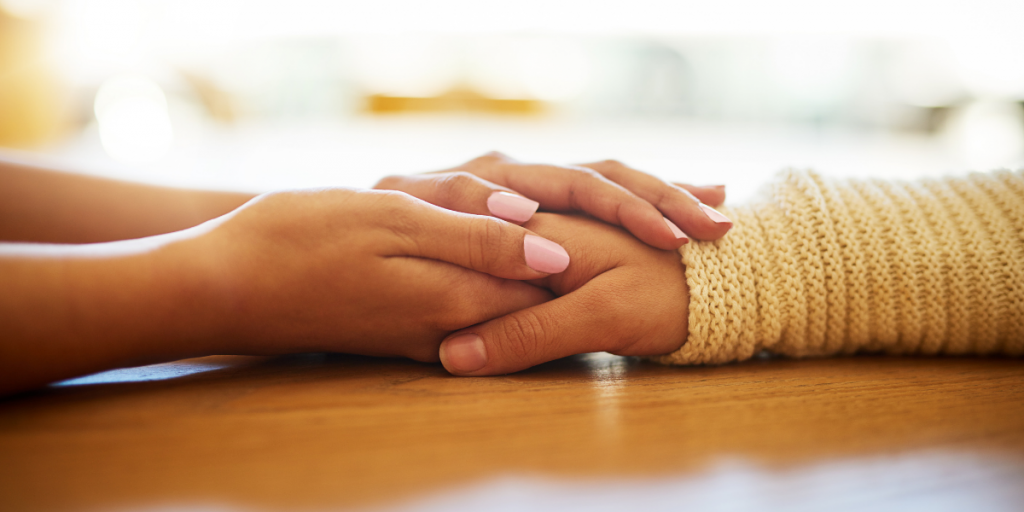 How to convince someone to go to rehab
Timing is everything: pick the ideal time to broach the subject. If they have clearly spent the previous night drinking or taking drugs and are still dealing with the after effects, it is better to wait.
Educate yourself: before you do anything, educate yourself about addiction. There is plenty of information available to you, so do some research and learn more about the nature of the disease. [Source]
Leave judgement at the door: Many addicts have underlying mental health issues that have lead them to where they are. It is important that you leave judgement at the door at let love and compassion lead the way instead.
Speak with addiction counsellors: you may be able to receive a free callback service with a professional and discuss the best way to approach the subject with a loved one.
Have an open and honest conversation: be calm, be kind, and above all be honest. Speak from a place of love and conduct the conversation in as supportive a manner as possible. Ask questions, and listen attentively. This is a great opportunity to see how they are feeling and whether they are aware of the fact that they have a problem.
Conduct an intervention: if you are scared to broach the subject alone and without support, an intervention could be a decent alternative. You can either do this with friends and family, or with the professional assistance of an interventionist.
Provide information about the various outpatient and residential treatment options.
Suggest exploring and attending family and support group meetings together.
Talk to them about how professional treatment and detoxification is safe: some people are frightened by the prospect of going cold-turkey, but with the proper medical supervision, they will be safe.
Set clear boundaries
How to stage an intervention
Staging an intervention can be a good last resort for getting a loved one to agree to going to rehab and seeking addiction treatment. You can do this by yourself, but the recommended approach would be to work with a professional interventionist, for the best results.
An interventionist is someone who is highly trained and has the necessary skills to make an intervention successful. They will meet with the family and friends beforehand in order to prepare them for what will need to happen.
Following that, the addicted individual will be approached by everyone that they love with the desired outcome of them agreeing to receive help and enter rehab.
If successful, the interventionist will be able to take the individual to a rehab facility immediately, ensuring that there is no opportunity for the person to change their mind and back out.
[Source]